- NEWS -
MyCarrierTMS Increases Visibility and Efficiency for Full Truckload Shippers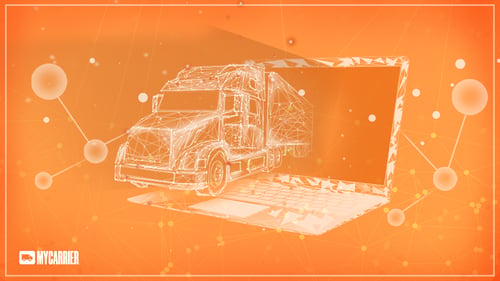 In 2018, the MyCarrierTMS platform was deployed to connect Less Than Truckload (LTL) shippers directly to their carriers for a seamless, cost-effective, and efficient end-to-end shipping process. Three years and over 2 million shipments later, MyCarrier is expanding into the Full Truckload (FTL) marketplace.
The highly anticipated expansion comes after frequent requests from MyCarrierTMS shippers who have enjoyed the optimized quoting, digital dispatching, direct data sharing, and enhanced communication with their chosen providers. Now, users can experience the above benefits while shipping FTL freight.
While there are many FTL freight management tools on the market, MyCarrierTMS offers solutions that no other platform is delivering. Perhaps the biggest benefit is the ability for shippers to connect directly with all their providers in one place. This connection gives FTL shippers access to quotes from each of their providers on one single, secure webpage, which makes finding the most competitive rates fast and easy.
Another benefit of the MyCarrierTMS platform is the automated dispatching feature. Once a shipper selects their rate and hits the tender button, an electronic Bill of Lading (eBOL) is created and can be shared with the click of a button. Automated dispatching not only eliminates the cost associated with human data entry error, but also ensures that the provider gets early and accurate information, allowing for increased efficiencies, enhanced visibility, on-time deliveries, and better customer service.
MyCarrierTMS creates a frictionless FTL shipping process by allowing multiple users within a company to easily view and share data. The platform gives accounting, C-suite, the warehouse, and customer service access to the shipment information they need, when they need it.
With MyCarrierTMS's new capability, FTL shippers will be able to experience the cost savings and increased efficiencies that LTL shippers have enjoyed over the last few years. As MyCarrier takes this next step toward becoming a full supply chain technology solution, the company will continue to focus on providing access to efficient and cost-effective management for its platform users.