Connecting All The Peices Of Your Business's Operations With ERP Integrations and Freight Audit Pro
For a lot of LTL freight shippers, there are plenty of gaps between processing orders, getting shipments out the door, and managing invoices. Each step in the process is disconnected and moving information from one part of the cycle to the next takes a lot of manual work and coordination. Keeping everything flowing, from order to invoice, can be a huge headache.
MyCarrier's two new features – ERP Integrations and Freight Audit Pro - were built to solve these common pain points. They do this by unifying all aspects of a business's operations - including inventory and order management, the full cycle shipping process, and finance. How does it work? Let's take a look!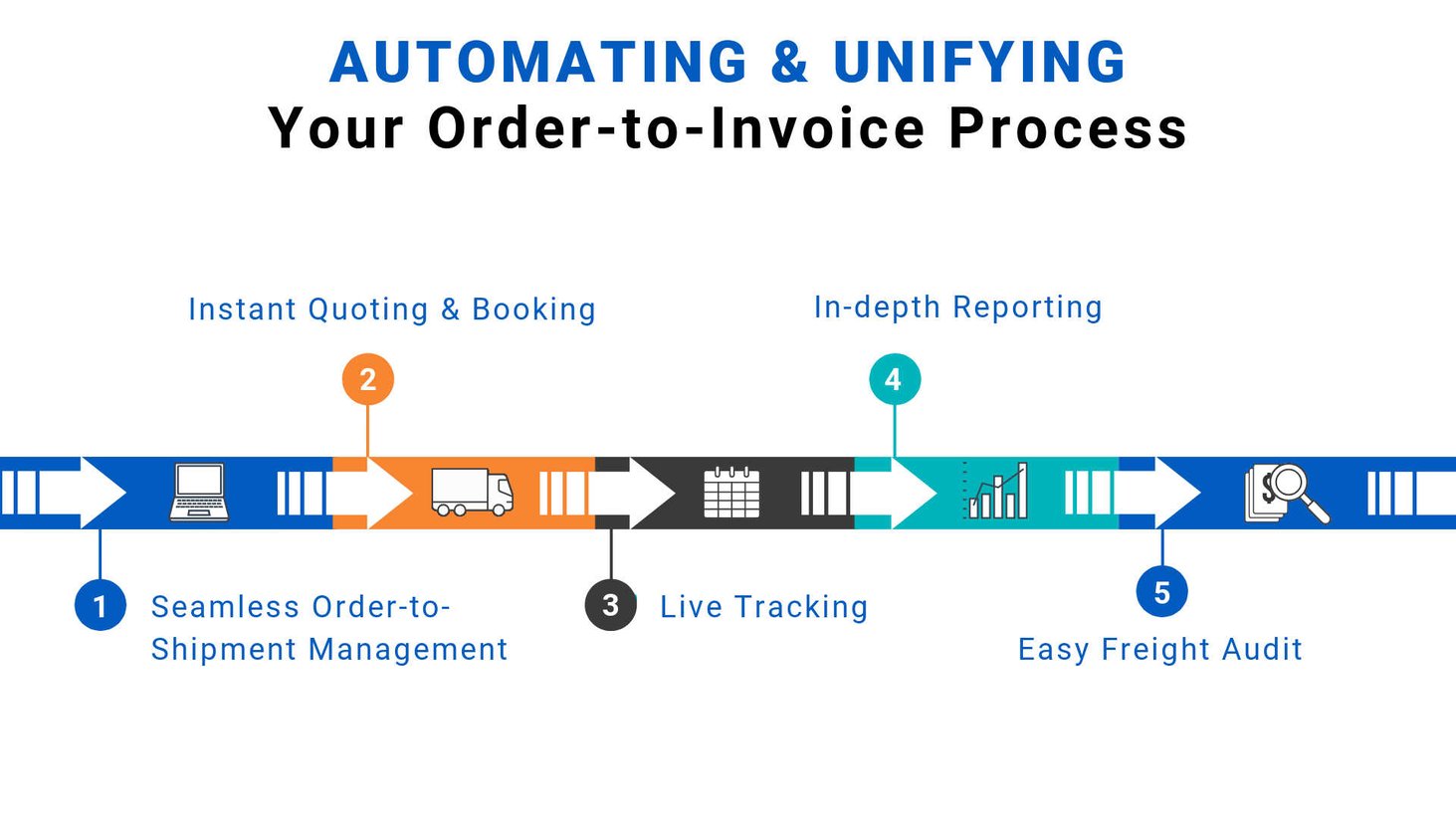 TMS ERP Integrations: Automating the Order-to-Shipment Process
The MyCarrier platform was created to help shippers quote, dispatch, track, and analyze their shipments, but the overall goal was to bring all aspects of a business's operations together in one system. That's what our integrations do. Now, on top of an automated shipping process, you get an automated order-to-shipment process. The integrations connect MyCarrier to your order and warehouse management systems. That way, information flows seamlessly back and forth.
When all of your systems talk to each other in real-time, you no longer have to copy and paste info between systems - freeing up your team for more important things. You also don't have to worry about errors that come with manually entering information. Plus, our integrations get rid of bottlenecks between order and shipment, so you can fully manage every step of the product's lifecycle in one place.
Customers that integrate the systems they use (NetSuite, QuickBooks, Sage, Shopify, Microsoft Dynamics, Salesforce, and more) with MyCarrier benefit from a faster order-to-invoice process and can manage everything seamlessly, without a single cut and paste. Ultimately, that increased productivity creates happier customers and a healthier bottom line.
LTL Quoting, Dispatching, Tracking, and Reporting: SimpLiFYING the Shipping Process

Instant Quoting and Booking
Before connected shipping technology came along, quoting and dispatching involved scrolling through multiple websites, making dozens of phone calls, and dealing with email chains. It was really the only option for LTL shippers (other than turning their shipping process over to a broker or 3PL). Now, shippers have access to technology that simplifies these processes.
With MyCarrier shipment automation, you can compare personalized rates and transit times across all your carriers - on one page. Once you've chosen the rate and route that works best for you, you're able to dispatch with the click of a button and get auto-generated BOLs, labels, and PRO numbers. Plus, your carriers get early, accurate shipment info that leads to in-tact, on-time deliveries (and more negotiating power)!
Live Tracking
With the rise of e-commerce shipping, customers now expect real-time information at their fingertips. They require notifications about the status of their shipments. Plus, they want to know if there are any issues or delays – right away. That's what MyCarrier's Live Tracking provides. With this feature, you get real-time status updates and shipment details in one view - across all your carriers. In addition, you can choose to send automated updates to your customers.
What does this mean for both SMB shippers and their customers? It means customer service, sales, and shipping departments no longer waste hours tracking down shipments. Plus, customers always know where their shipments are, without having to call or email. Ultimately, it creates a better experience for both parties.
In-depth Reporting
Simply put, lack of visibility leads to overspending and shrinking margins. MyCarrier's reporting and analytics make controlling your freight spend easy. You get comprehensive insights into average transit time, cost per carrier, market share, average weight, and more. What else can you access? Daily, monthly, or annual shipment performance reports that highlight commodity descriptions, booked carriers, and lowest quoted carrier. This data gives you the insights needed to negotiate better rates and ultimately, optimize your freight spend and control costs. You'll know what levers to pull to increase efficiencies and grow your margins.
Freight Audit Pro: Bringing Shipping and Finance Together
Both overcharges and undercharges can affect a business's bottom line and cause serious issues with customers. Catching invoice discrepancies isn't easy, and even if you do, it's hard to determine why they happened.
On top of that, most businesses don't have a single source of financial truth. The gaps between sales, shipping, and finance can be huge, making it hard to count on anything being accurate. And without that financial truth, it's impossible to know what levers to pull to reduce costs.
These critical pain points (along with requests from customers) inspired us to add Freight Audit Pro to the MyCarrier platform. With this new feature, shippers can access all their digital invoices in one system and instantly identify cost discrepancies. This removes the need for spreadsheets, paperwork, and lengthy carrier communications – cutting the typical freight audit process time by 90% on average. It also provides shippers with a comprehensive view of their finances.
With this increased automation and visibility, organizations can easily spot discrepancies, prevent unexpected charges, and effectively manage their freight spend.
Getting the Tools and Visibility Needed to Scale Your Business
ERP integrations and Freight Audit Pro tie all steps in a product's lifecycle together, creating a process where everything fits seamlessly together. They unify all aspects of an organization - eliminating bottlenecks between departments and processes - so the entire business can run more efficiently. This ensures that everyone is on the same page and that there are no interruptions between order and invoice. Because when shippers have the tools and visibility needed to scale their business, that's a win for everybody!