- News -
New Office Provides More Room to Grow
Big Things Are Happening in 2021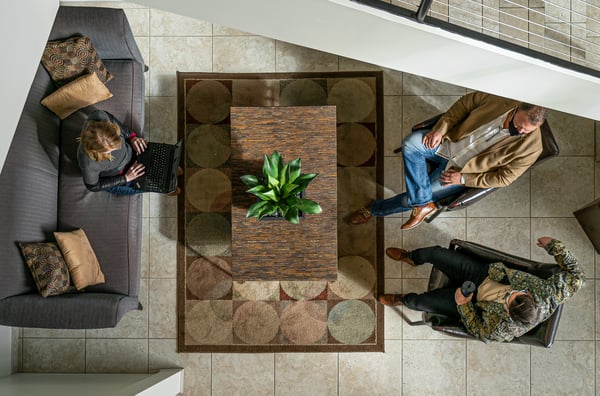 We're expanding! It's with much enthusiasm that we announce our move to a bigger and better office space. With several dedicated areas for collaboration, the new office offers team members the chance to share ideas and work together to provide innovative shipping solutions.
Located near the 101 freeway in Scottsdale, the office can be conveniently accessed from many areas of the valley. With several popular shopping centers and restaurants nearby, team members enjoy having multiple options for shopping and dining.
The building itself provides plenty of natural lighting, a full cafeteria, spacious lobby, contemporary reception area, and well-utilized workspaces.
"Every department now has ample individual space to be as productive as possible," said Patrick Traylor, Marketing Director. "I'm really enjoying being in the new office."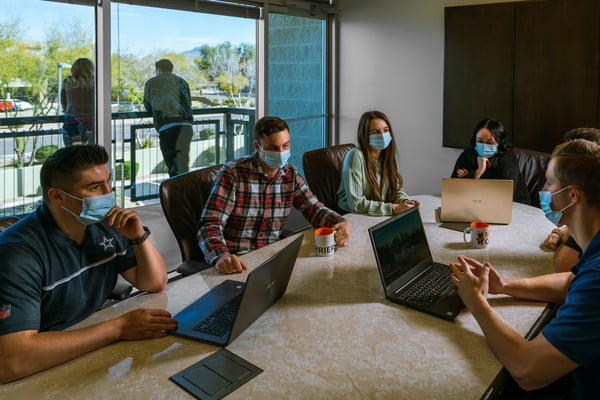 As the company continues its expansion, more team members who are dedicated to innovation and success will be needed. Do you know someone who may be interested in joining our growing team? We have many positions open. Take a minute to visit our careers page and join one of the fastest growing technology companies in Scottsdale, Arizona.