- Article -
Simplifying the Less Than Truckload and Truckload
RFP Process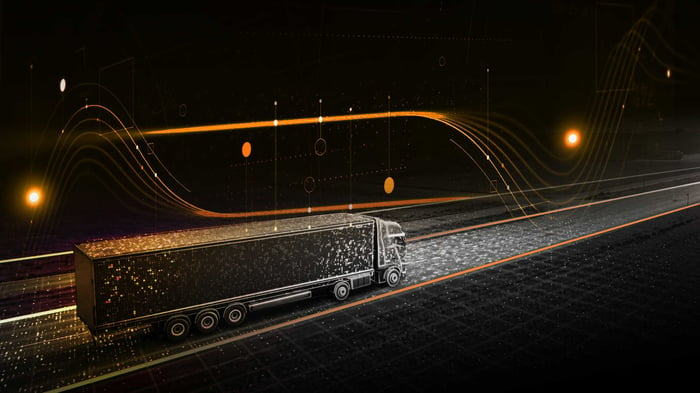 By Marc Brown
Online shipping or transportation management (TMS) tools offer the opportunity to correct long-standing issues with the less-than-truckload (LTL) and truckload (TL) bidding process. As discussed in "3PLs... Today's travel agency?", more and more shippers are utilizing online shipping management tools to rate, dispatch, and track their freight.
However, efficiently shipping freight isn't as easy as using an online tool alone. Unless the shipper is leveraging a brokerage model, most tools will require you to have negotiated rates/accounts with each capacity provider you wish to do business with, requiring your organization to go through their bidding process. Getting this done in your favor will require accurate shipping data, as carriers will want to understand volumes, classifications, lanes, etc. To help in this process, some online shipping management platforms, such as G2.com's highest-rated tool, MyCarrierTMS, captures and maintains the data needed while helping manage the complexity and maximize choice and flexibility.
Evolving the Commonly Accepted RFP Bid Process
So, is the long-standing RFP process for securing LTL tariffs broken? It depends on whom you ask, but it's safe to say pricing methodologies have evolved very slowly, with less adoption of intelligent, available technology than you can see in other industries, leaving most shippers to spreadsheets and manual errors.
Shippers are pushing for better, more dynamic solutions that reflect the fluctuations inherent in the supply chain, the freight business, and their business. In response, some specific online platforms for the bid process have emerged, such as BidSense. However, these leave shipping and logistics teams with yet another new tool, disconnected from the day-to-day shipping operations. For the SMB and mid-markets, this can be completely overwhelming and unnecessary.
To combat this, SMB and mid-market shippers should look for wholly integrated solutions that support their end-to-end shipping operations and, in parallel, the ongoing bid process. Today's bidding process needs to be customizable and automated for quicker analysis.
The Shipping Management Platform (TMS) Value Triad
Fortunately, API-driven shipping platforms, like MyCarrierTMS, solve these common issues by:
Providing shippers with a shipping platform that supports their daily operational needs of quoting, dispatching, and tracking their LTL and TL freight.
Providing shippers with detailed reporting, enabling them to measure their carriers' performance and operational efficiency.
Providing shippers with historical data, persistent, clean, and wholistic, enabling them to support their RFP process.
Reinventing Your Bid Process Using a TMS
First, your RFP must introduce your business, shipping needs (LTL, TL, Parcel), revenue information, volume consistency (year-round or seasonal), locations, distribution centers, value, and more.
The data must provide granular information, all of which is available from your TMS. Shipment data should be specific by monthly volumes, lanes (via zip code), pallet or unit count, freight class, density, and value. If your shipping patterns are static, a three-month report should suffice. A year's worth of shipment data is preferred if you are a seasonal shipper. Also, understanding that information which includes consignee names and locations can help to secure better carrier rates.
In Summary
The transportation industry has been notoriously tech-shy, but leveraging platforms that are easy-to-use and deploy to manage your shipping needs and support/reduce the inherent complexity of the bidding process is a no-brainer today.
Automating the LTL/TL bid processes enables shippers to invite more carriers, gaining more options, security, and savings. Depending on your freight needs and lanes, these savings can range from 8% to over 15%. Additionally, carriers can respond with confidence. The data is clean, organized, and in some cases, already being used by the carrier. For example, MyCarrier partners with several industry-leading LTL carriers, providing a white label version of MyCarrierTMS to power their TMS needs, such as ODFL's Freight Vault, Saia's LinkEx, Averitt's AverittConnect, and others.
When you add in the improved analytic capabilities of a data-centric TMS, all stakeholders benefit.