Why MyCarrier?
We make LTL shipping affordable, faster, and simple.
STOP USING SEVERAL WEBSITES TO SHIP
We Connect shippers to all their carriers in one platform.
We help move what matters most for you in our all-in-one shipping platform. Rate, book, and track shipments between all your carriers without needing to scroll through multiple carrier websites. Seeing everything you need in one place creates increased process efficiencies, better overall visibility, and better shipping outcomes for your business.
To put it simply, we're a complimentary shipping platform that saves you time and money.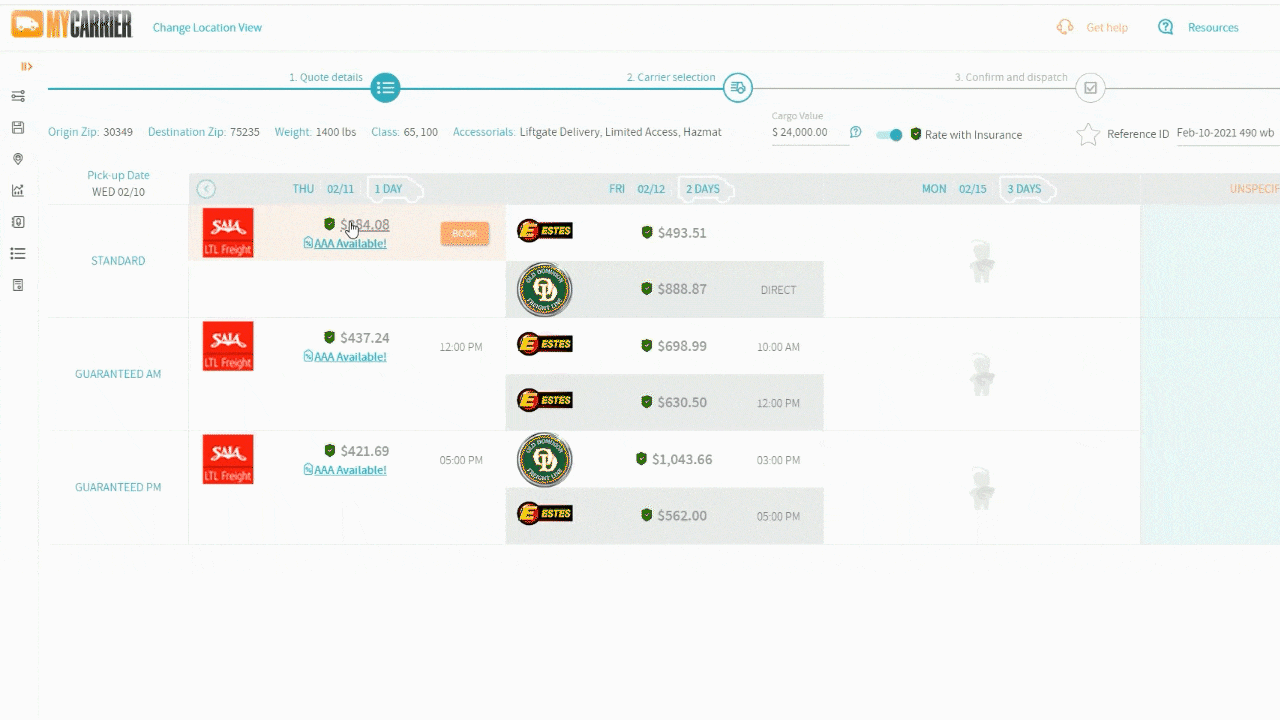 SIX REASONS
to sign-up for MyCarrier
Hear From Our Satisfied Users
Find out why Jacob Horton from Benner Nawman uses MyCarrier.