Overcoming Peak Season LTL Freight Shipping Challenges
Typically, the freight industry starts gearing up for peak season in August, which kicks into high gear in October. In order to overcome challenges that come with increased demand, it's critical for shippers to prepare for peak season. So, what are those challenges and how can businesses that ship freight overcome them? Let's take a look!

Peak Season Pain Point #1:
Difficulty Securing Capacity
Solution A: Expand Your Carrier Network
While relying on one provider can seem like the simplest solution, it also limits options and possible contingency plans. If your manufacturing line is behind or you experience other unexpected challenges, using multiple carriers provides more lane, transit time, and rate options to choose from. This offers the flexibility needed to eliminate capacity risks.

Quoting and dispatching across multiple carriers can be time-consuming and tedious, but connected shipping technology can help. An integrated shipping platform connects shippers directly to all their preferred carriers – in one place. This lets shippers quickly compare rates and transit times across all carriers and dispatch with the click of a button.
Solution B: Adopt a Technology Platform That Uses API Dispatch
New online shipping platforms (similar to Expedia in the airline industry) use API connections to most LTL/TL carriers. An API connection establishes real-time communication between shippers and their carriers, allowing for data to flow both ways. Upon dispatch, a PRO number is automatically created, and shipment information is instantly shared with the carrier. This instant sharing of information leads to on-time, prioritized pickups and "shipper of choice" status, which makes it easier to secure capacity for future shipments.
Peak Season Pain Point #2:
Unexpected Fees
Solution: Utilize Technology to Avoid Preventable Accessorials
Failure to plan can leave you with unexpected charges, in the form of liftgate, residential and inside deliveries, etc. These can really add up, eventually putting a big dent in your bottom line.
It's critical to be proactive and eliminate avoidable fees by automating your quote to invoice process. This technology provides a product list, which gives shippers the ability to store details of products they regularly ship. A product list ensures that the price is accurate at the time of quoting and dispatching, and that no unexpected fees pop up later.
Another valuable tool to prevent avoidable accessorials is Google Maps integration within your TMS, which allows shippers to see the delivery location beforehand. This provides visibility into any additional services needed, so that unexpected charges can be avoided.
Having comprehensive visibility and the right tools throughout your end-end-end shipping process helps you plan ahead mitigate the risk of overspending.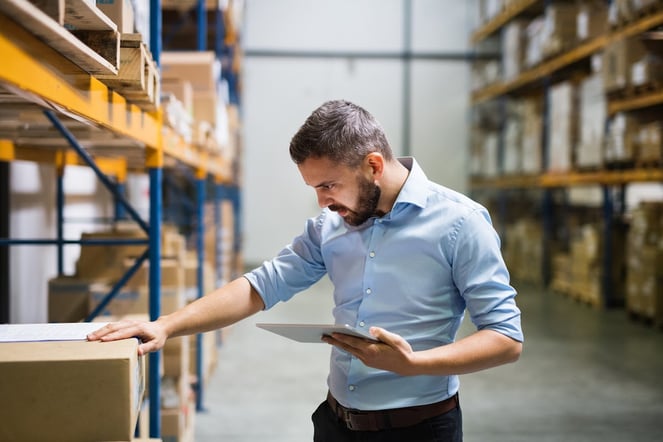 Peak Season Pain Point #3:
Decreased Customer Satisfaction
Solution: Draw Upon Your Shipment History and Proactively Update Your Customers
When you can't fulfill orders in a timely manner due to decreased service levels, you lose future business, and your bottom line takes a hit. Nurturing customer loyalty is a must, especially during peak season when it's easy to fall behind.
It's essential to look at past shipment data in order to successfully prepare for peak season. Looking at your month-over-month and year-over-year shipment data provides an understanding of what your customers want and when they want it, specific to your business. This allows you to truly plan ahead, make informed operational decisions, and maintain service levels – even during supply chain disruptions.
Even when you ship proactively, there are factors that can disrupt your shipments, like damage, loss, weather-related incidents, delays, etc. Utilizing live tracking can make a huge difference when it comes to successfully fulfilling orders and keeping your customers happy. Live tracking provides shippers with real-time status updates and shipment information in one view. Accompanying this, automated updates inform customers where their shipments are and when they're expected to arrive, giving them the visibility they've come to expect in today's e-commerce-driven market.
Insights
MyCarrierTMS helps thousands of businesses navigate the challenges of peak season and beyond by simplifying shipping, increasing visibility, and controlling freight costs. By connecting shippers directly to their carriers, the platform provides visibility and creates an easier, more efficient shipping process that leads to better labor allocation, happier customers, and a healthier bottom line.