Freight Theft is On the Rise: Here's What LTL Shippers Can Do
If you're a Less Than Truckload (LTL) shipper, the recent uptick in freight theft across the U.S. demands close attention. According to the FBI, cargo theft is estimated to cost trucking companies and shippers around $15 billion to $30 billion a year. On a business level, CargoNet recently reported that each crime cost an average of $214,104. This widespread loss is adding to supply chain disruptions that have fueled inflation.
Shipping freight has always had its risks, but now more than ever, it pays to be proactive. In this blog post, we'll take a deeper look into the current spike in freight theft and how you can take proactive steps toward secure shipping.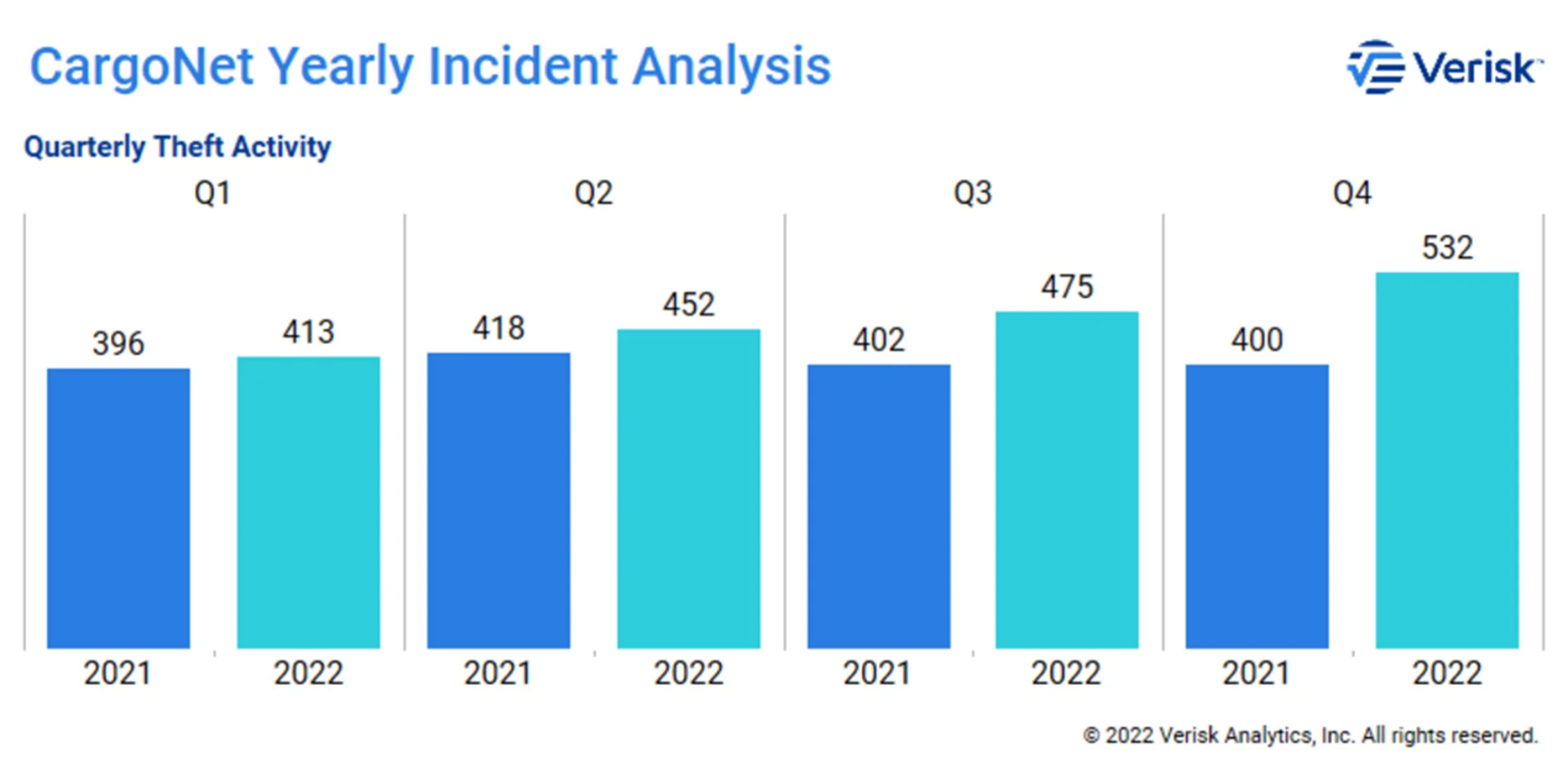 Why is Freight Theft on the Rise?
One contributing factor to increased theft is inflation. As prices for goods increase, so does the value of the cargo being transported. This attracts more thieves who see an opportunity to make a quick profit. Additionally, inflation may lead to higher demand for certain goods, like food, electronics, and household goods - making them more appealing targets for theft. As a result, freight carriers and shippers must prioritize security measures to protect their freight from being stolen. Understanding the factors behind this increase in theft is the first step in combatting it.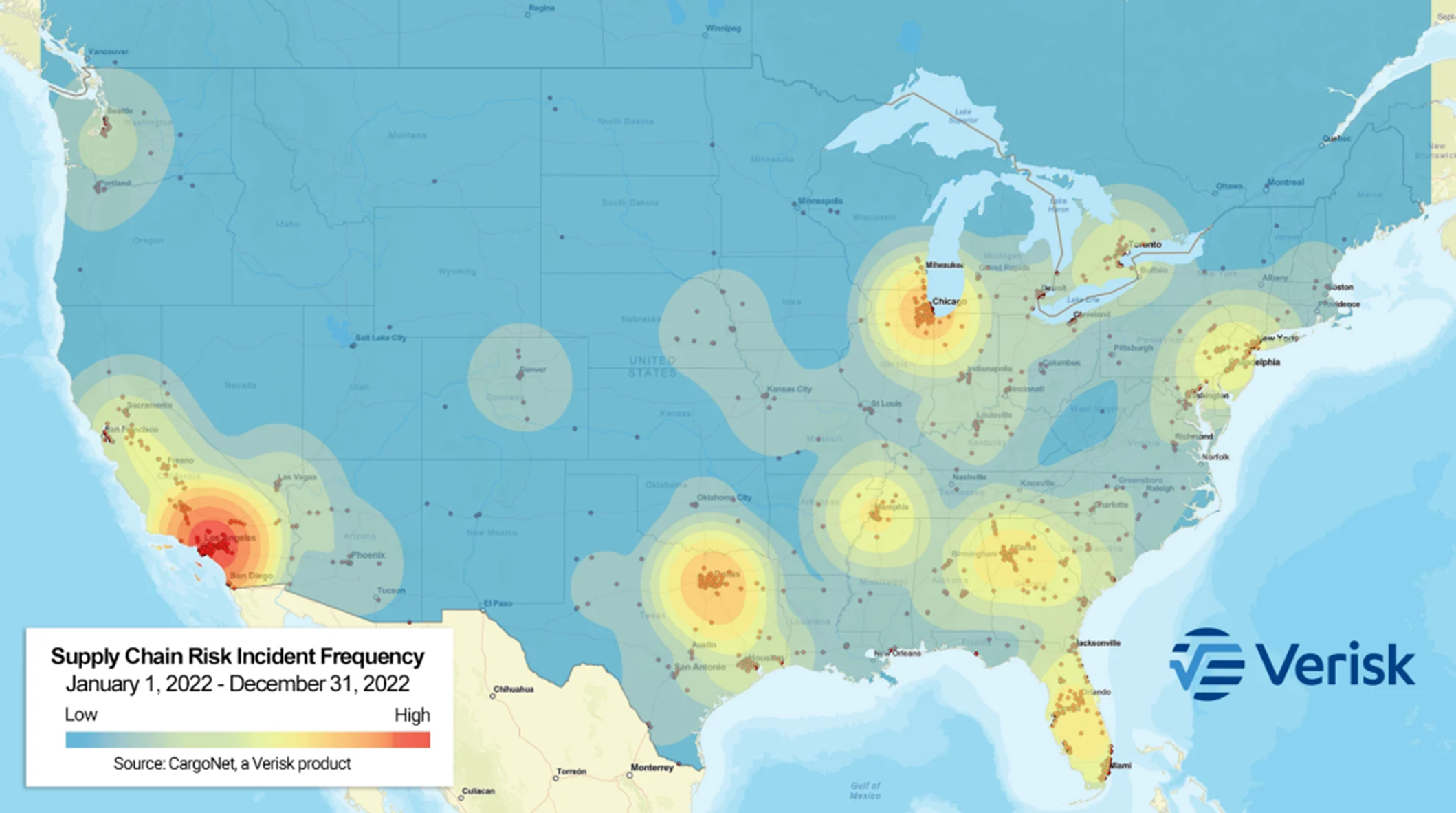 Which areas are seeing the Biggest Spikes?
Freight theft is spreading to more crucial areas within the national supply chain. Locations with a high population density and a large number of warehouses leave freight vulnerable to thievery. Though most cities are seeing an alarming spike, those most affected include Houston, Los Angeles, Savannah, Miami, Chicago, Newark, Memphis, and Chicago.
How Are Criminals Infiltrating the Supply Chain?
In today's world, freight thieves have become more sophisticated. Though there are still significant cases of pilfering, many criminals have infiltrated the supply chain by impersonating legitimate trucking companies. They use load boards and call freight brokers and shippers directly to solicit loads. On top of this, the criminals will often monitor when loads are moved, and conduct surveillance around distribution centers, watching the movement of trucking companies that pick up and deliver in the area.
According to Loadsure, Cyber-related cargo theft is another trend that's becoming an increasing threat. Whether through hacking or phishing attacks, criminals are intercepting shipment information.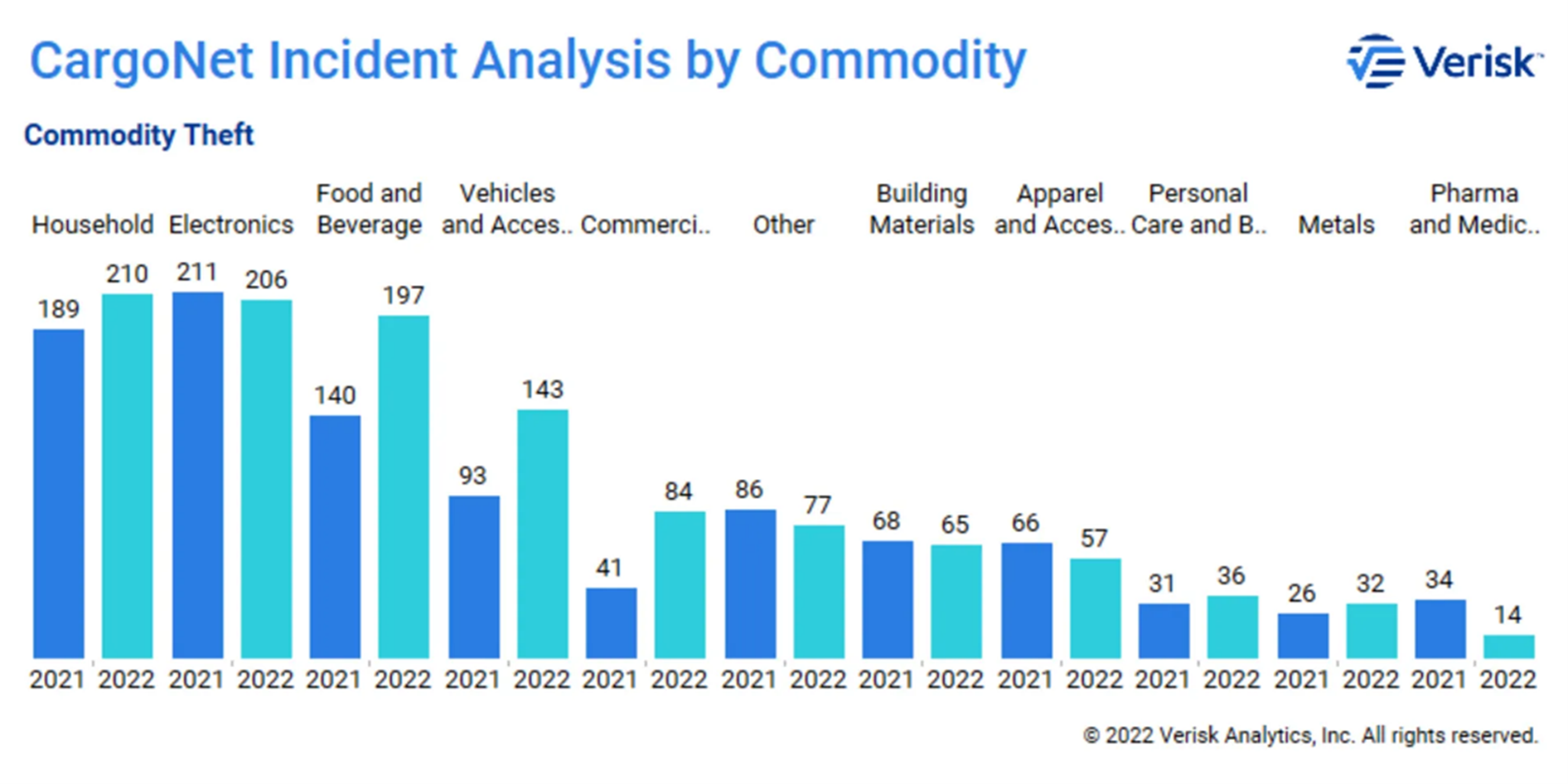 So, What Can LTL Shippers Do to Protect Themselves?
1. Keep Your Employees happy
Many cases of pilfering are an "inside job". Employee collusion can make it much easier for criminals and crime syndicates to get the information they need to steal freight. With living and housing costs skyrocketing, more workers could be tempted by the financial incentives that cargo theft offers. Hopefully, employee collusion is an issue that most companies won't have to face, but creating an atmosphere of loyalty is important, nevertheless.
So, how can a business that ships freight create not only loyalty, but a sense of job satisfaction? Providing your team with technology that eliminates tedious and redundant processes is a big one. The steps involved in LTL shipping can be painful if not done right.
Technology that creates a seamless shipping process, and improves collaboration across all departments, not only reduces stress but encourages successful outcomes. When a team can work well together and get their freight out the door faster and easier, there's more incentive to help the company grow.
2. Securely Connect with Your Trusted Carriers
As criminals become more sophisticated, it's critical for shippers to communicate with their carriers through a secure digital platform. It's much harder to fall victim to a scammer if you don't rely on manual processes (like phone calls and BCC email chains) to quote and book your freight.
Using a protected connection to quote and dispatch your freight ensures your shipments will be in the hands of trusted carriers. This direct carrier connection through a highly secure platform eliminates the risk of falling victim to cyber criminals posing as trucking companies. In addition, all your shipment information is stored in one secure place. This secure repository stops a criminal from using your info in a scam.
On top of creating a reliable connection, using a digital platform that partners directly with your carriers adds a critical level of ease and visibility – from quote to invoice. This includes having the ability to rate across all your carriers in one view, dispatch with the click of a button, track your shipments on a single calendar, and access in-depth reporting that provides cost-saving opportunities.
3. Utilize Full Value Cargo Insurance
As a shipper, losing freight to theft can result in a financial burden that can be difficult to overcome. That's why more shippers than ever are utilizing full value cargo insurance. This type of insurance is essential for any business that ships freight, as it provides extensive coverage for all types of damage and losses, including theft.
With this comprehensive protection, shippers will be compensated for the full value of their shipment if it's ever stolen – plus the insurance premium, transportation costs, and an extra 10% for administrative burdens. This coverage offers a valuable layer of protection for shippers, preventing financial loss and ensuring their shipments are always covered, no matter the circumstances.
Conclusion
It's no secret that freight theft is on the rise, but the potential for loss decreases after you've done an honest assessment of your own risk – and then taken proactive steps to protect not just your shipments, but also your long-term business objectives.
What steps would you recommend for protecting shipments from theft? Let us know in the comments below!